Byham Theater | Pittsburgh, Pennsylvania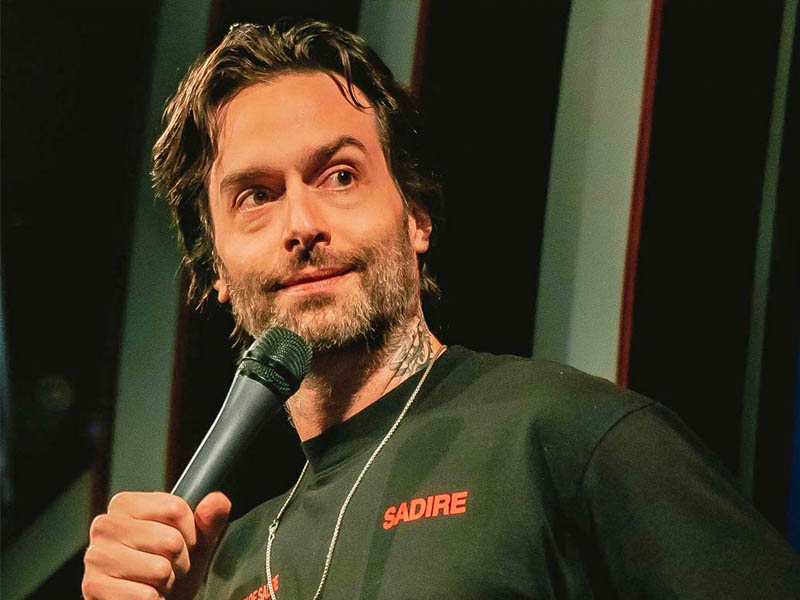 Chris D'Elia has earned a long list of accomplishments through his acting and podcast work, but the acclaimed comedian is making a killing lately with his stand-up comedy gigs. You'll surely be at the edge of your seat with his compelling storytelling! Lucky for Pittsburgh fans, Chris D'Elia will drop by and take over Byham Theater! Catch his highly-anticipated laugh riot titled Don't Push Me on Thursday, 19th October 2023! Enjoy a great night of laughter as D'Elia presents his latest stand-up comedy material. Fans can look forward to some great bits from the phenomenal comedy writer who has done exemplary work in his appearances on Comedy Central, Leafly 420 Comedy Tour, and many more! You will be talking about this show for months to come! Hurry and secure those tickets now through the Get Tickets link! You wouldn't want to miss this one!
In 2020, D'Elia released his Netflix Comedy Special, No Pain, where he performed an incredible live set in Minneapolis. The highly relatable comedian shared stories about marriage, not having kids, and dealing with friends. He also spoke about self-censorship and lame mutant powers. The comedian also shared his life's greatest pitfalls and managed to insert some comedic spin. Expect the same wit, humor, and relatability on his upcoming Don't Push Me Tour. D'Elia has been regarded as one of the "realest" comedians at the moment, and his adlibs and sarcasm will definitely have you laughing out loud.
When he's not doing stand-up, Chris D'Elia makes people laugh through his incredible podcast activities. The veteran podcast host has made several notable appearances on Ten Minute Podcast, The Joe Rogan Experience, Tigerbelly, The Fighter and The Kid, and This Past Weekend with The Von. Aside from being a sought-after guest in popular podcasts, Chris D'Elia also hosts his own shows, like Congratulations with Chris D'Elia and Lifeline. At the beginning of 2022, Chris D'Elia and co-hosts Erik Griffin and Brendan Schaub premiered the highly-rated comedy podcast The Golden Hour.
Fans have praised him for being quick-witted and sarcastic and for his improv skills. This natural knack for humor has evidently transcended to his on-stage work. And if you want to catch him in his best element, you better check him out during his Don't Push Me Tour at the Byham Theater. Lucky for fans in Pittsburgh, Pennsylvania, D'Elia will be dropping by in town to perform a much-awaited stand-up set on Thursday, 19th October 2023.
Since 1903, the Byham Theater has hosted many of Pittsburgh's most exciting events. The landmark has significantly influenced the city's long entertainment history. This fall, the venue has prepared a plethora of highly-anticipated events, including Chris D'Elia's Don't Push Me Tour! Expect some chuckle-worthy jokes, jaw-dropping punchlines, and hilarious anecdotes! You won't believe how easy it is to laugh all night when you have someone like Chris D'Elia delivering his new material.
Whether you need a pick-me-up, a night of laughs, or you're simply a big Chris D'Elia fan, you better hurry and secure your tickets now to see him deliver his latest stand-up set at the Byham Theater on Thursday, 19th October 2023! Tickets are now up for grabs!